Google 'affordable architecture' and most of the results are blogs and articles featuring shipping containers, tiny living trends and pre-fabricated house designs. It's all a little off-beat and quirky, which of course can be beautiful and inspirational, but maybe that isn't what you had in mind? If your idea of a budget-friendly architectural build is moreover a unique, generous, and luxurious home built to a conservative or set budget, and doesn't include retro-fitting a shipping container, squeezing your family into a jazzed-up caravan or building 'just another pre-fab kit-home' – then read on…
Firstly, the 'not-quite-right' Google results mentioned above probably occurred because the words 'affordable' and 'architecture' traditionally are not close allies. Especially as the word architecture historically aligns more closely with 'expensive'. Fortunately however, this isn't the case anymore. Modern architects have the skills to design a dream home filled with creative solutions and architectural features, all for a reasonable price.
Achieving such a house is simply a case of knowing:
where to splurge and where to pull-back,
who to talk to regarding house designs, and
To help you out, we've covered all three…
1. Keeping your architectural design on budget
Keep your floor plan as simple as possible. Open floor plans are on-trend and require less walls and internal infrastructure. This means you get a modern floor plan with an increase sense of space, while your building costs are reduced due to less materials and structural requirements.
Standard sizes save you money. When working with your architect try and stick to standard sized elements where possible. Oversized doors, windows, gables, etc. mean that they have to be custom made, can't be bought in bulk, and generally cost more.
Luxury comes in all sizes. Ask yourself, and be honest, "How many rooms do we really need?" By sticking to the size you actually need you will be able to spend more on quality design details, feature areas, be more eco-friendly, and even allow for impressive outdoor zones.
Strategic features. Architectural design must include unique features that reflect your lifestyle and personality, however if you are conscious to keep your build 'affordable' then exercise a little restraint and save your architectural features for key spaces only. High use or entertainment spaces tend to be the most popular areas to maximise architectural
Durable materials over fussy or flashy trends. If you are investing your time and money to build an architecturally designed home, chances are you intend to live in it for many years to come. So keep your ongoing maintenance costs down by choosing smart from the outset. Hardwearing stone and natural wood timbers etc., tend to have great longevity.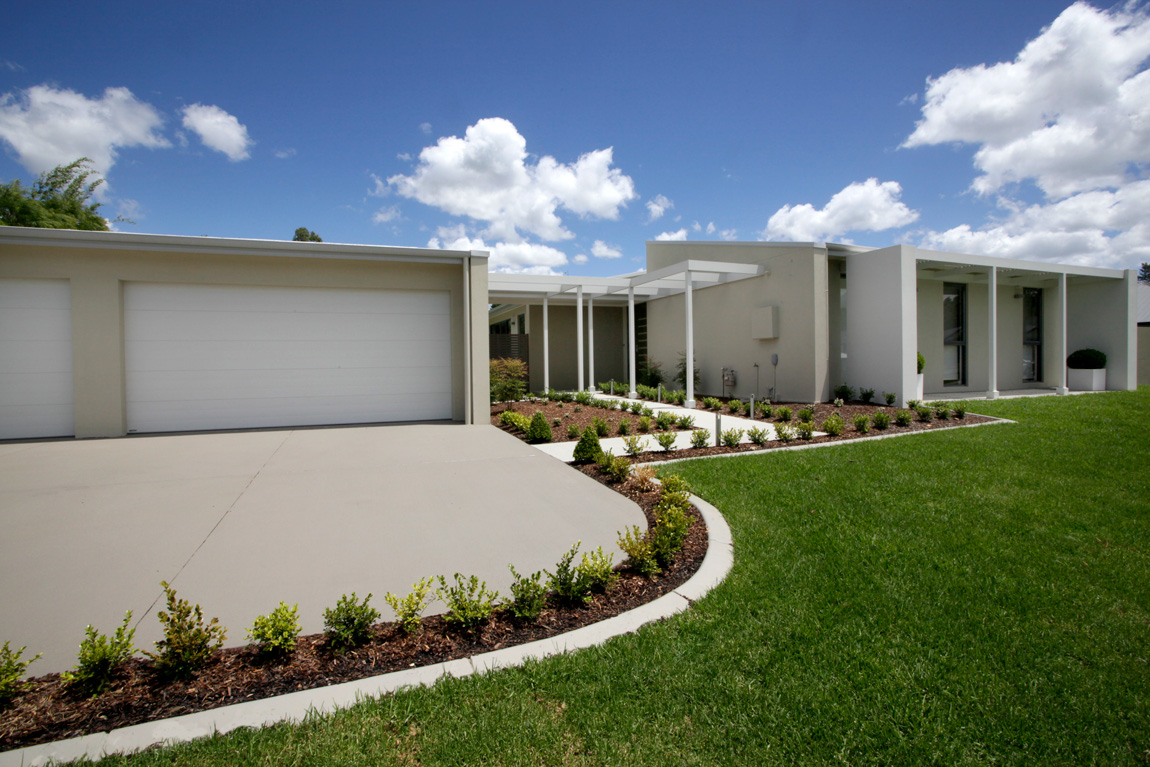 2. Working with local Architects
There are many highly regarded and talented architects working in the Newcastle and Hunter regions. This is great news for home builders, however it can feel a little overwhelming. After all, architectural builds can be a highly personal experience, especially for those who are investing a lot of their time and energy into the project.
In addition to credentials and registration details, what you want to find out from prospective architects is: Do they 'get you'? Do they respect your opinions and ideas? And can they work within your budget? If you can answer 'yes!' to all three, then you are in good shape.
Personal recommendations for local architects is many home builder's preferred method of finding a suitable person. However, if personal recommendations from family, friends or colleagues isn't possible, we recommend starting at sites such as Houzz.com.au, Local Search, Yellow Pages, and of course, Google.
Local media features, such as the Newcastle Herald's Homes of the Hunter, are also a great source of home inspiration, as well as handy to find out the names of local architects. Another helpful tip is to keep an eye out for local developments which interest to you. Most development sites provide contact details for the builder and architect involved. This can be particularly useful to see how the design takes shape and what features work.
3. Building your plans with Valley Homes
Our team is uniquely positioned to build a variety of options, from acreages to duplexes. We can build plans provided by an external architect and we also have a suite of pre-designed floor plans to choose from, as well as a custom home design option that engages our in-house draftsman. All of this means flexibility and freedom to choose the best option for your plot, budget, and lifestyle.
---
To talk all things architectural and affordable, our team can be contacted on 02 4934 1400 or send a message here