AGEING GRACEFULLY: HOUSE DESIGNS WITH YOUR NEEDS IN MIND
If you're building a home with specific ageing or disability needs in mind it's exciting to know that whichever home design category you choose – livable, accessible, or adaptable (see below for in-depth definitions) – style and beauty never need to be compromised. This article outlines the definitions of each term in relation to Australian standards and then delves into the design elements which can be cleverly integrated into a customised home design to make it both architecturally exciting and accessible.
Livable, accessible, adaptable – what exactly do they mean?
According to the Australian Government's Your Home website, which is an online space designed to inform and guide Australians interested in environmentally sustainable and accessible home design, there are three key names to get to know: the livable, accessible and adaptable house.
Livable house: based on the ideas of universal design (discussed in an earlier article: Livable, lovable homes for your retirement: Duplexes and Dual Occupancy), refers to homes which are designed to allow long-term living solutions without the need for specialised modifications. These homes are designed around the concept of inclusivity from the outset, as outlined in the Livable Housing Design Guidelines. Houses that fall into this category are designed to allow simple transitions depending on the needs of the residents – for example pram access for small children, zones for teenage getaways, ergonomic home offices and studios, wheelchair access for elderly or disabled residents, and considered lighting to cater for a senior resident's weakening eyesight etc.
Accessible house: designs are homes designed to be accessible for all people, including those with higher care needs due to disability and/or injury. Because this type of design is highly specialised it is usually built to cater for a specific person. Accessible home designs may be modified to accommodate a person's need for wheelchair access, including a stair lift and customised bathroom and kitchen designs. They may include modified or specialised fittings for individuals with varying degree of limb function and/or they may be designed to help people with severe visual impairments live at home without the need for additional assistance. 
Adaptable house: begins life as a livable house, but with one major design difference. Either it allows for future downsizing, a design feature primarily used for elderly residents, or accessibility modifications, such as a leaving a cavity in the home for the installation of an internal lift if the need arises. Typically, an adaptable home has been designed with the eventual aim of transitioning from a large single dwelling into two smaller ones, or attempts to minimise the costs of major future modifications that will be required by a disabled or senior resident. This generally requires customised floor plans that cater for this in the initial building stages.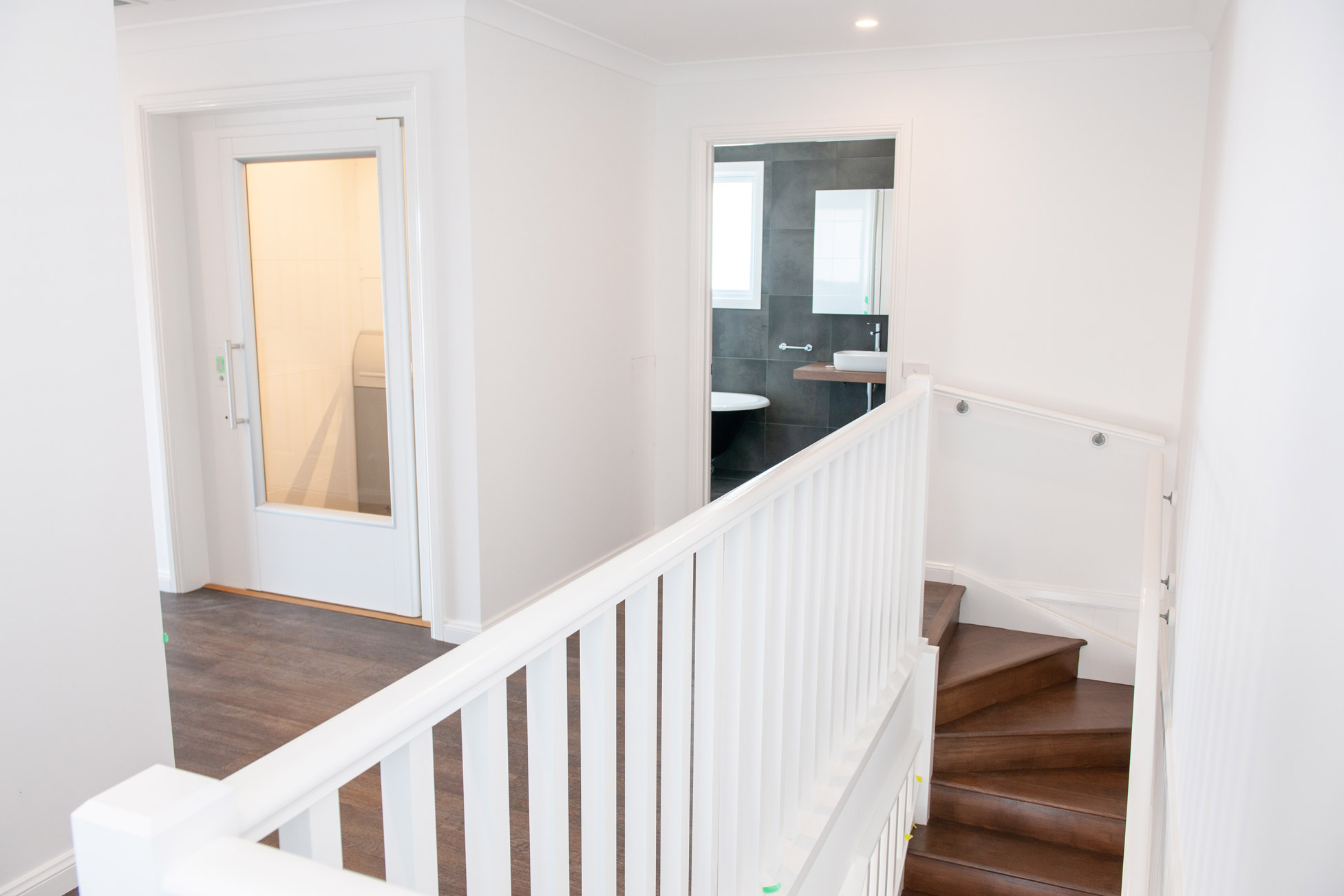 Platinum, Gold, and Silver Australian Standards
Australian standards – Platinum, Gold and Silver standards – set the benchmarks that a build must meet to be deemed 'accessible'. Here at Valley Homes we were privileged to build a range of custom designed livable home solutions. One of our favourites combined modifications including wheelchair access and an internal lift with sleek modern design aesthetics – see our gallery for more. All 178 dwelling Valley Homes constructed for Defence Housing Australia were built to comply with Silver level Australian standards. We are also set to build a Platinum Standard house later this year, which we will be sure to share with you as soon as it has been completed.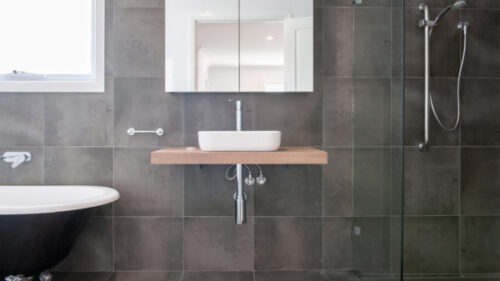 Live your way in style
When comparing an Australian standard compliant livable house and a standard home which has undergone accessibility modifications, the difference is how seamlessly the customisations are integrated into the overall design aesthetics. Unsightly safety rails in mismatching colours or retrofitted ramps are very common in older homes. Future planning for accessibility from the outset means the visual appeal of the home is never compromised. Beyond wider doorways this can include:
Step-free access into the home, plus shower.

Being able to wheel a pram or manoeuvre a wheelchair easily in and around a home with simple ramp designs can make all the difference for home residents.

Lever-style handles and single-handed fittings.

By paying attention to the types of door and cupboard handles, as well as the tapware you choose, day-to-day activities can be

stylishly simplified.

Low maintenance landscaping, accessible gardens, and protected outdoor spaces.

Ramps and smooth pathways to protected outdoor spaces with varying garden levels can improve

accessibility

.

Spacious kitchen and bathroom with under sink cavities.

We all love a spacious kitchen and bathroom, but with the addition of lower benchtops and under-sink and bench cavities a person in a wheelchair or with limited mobility can easily cook and clean without the need for additional assistance.

Integrated lighting and non-slip flooring.

For people with limited vision and/or mobility, carefully considered lighting design, as well as non-slip flooring, can improve independence and safety at home…all done with stylish pendant lights, trendy downlights and the latest styles in

tiles and carpets

.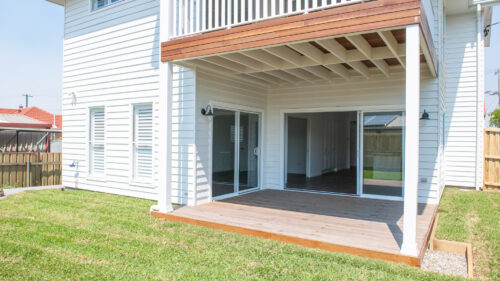 ---