CELEBRATING 50 YEARS IN THE MAKING
When it comes to quality housing Valley Homes is the respected name across Newcastle and the Hunter and we couldn't be prouder of our reputation.
In celebrating our 50th anniversary we'd like to reflect on the Company's evolution, and its contribution to development across NSW, specifically in the Hunter region – and look ahead to what's next. Read on and celebrate with us!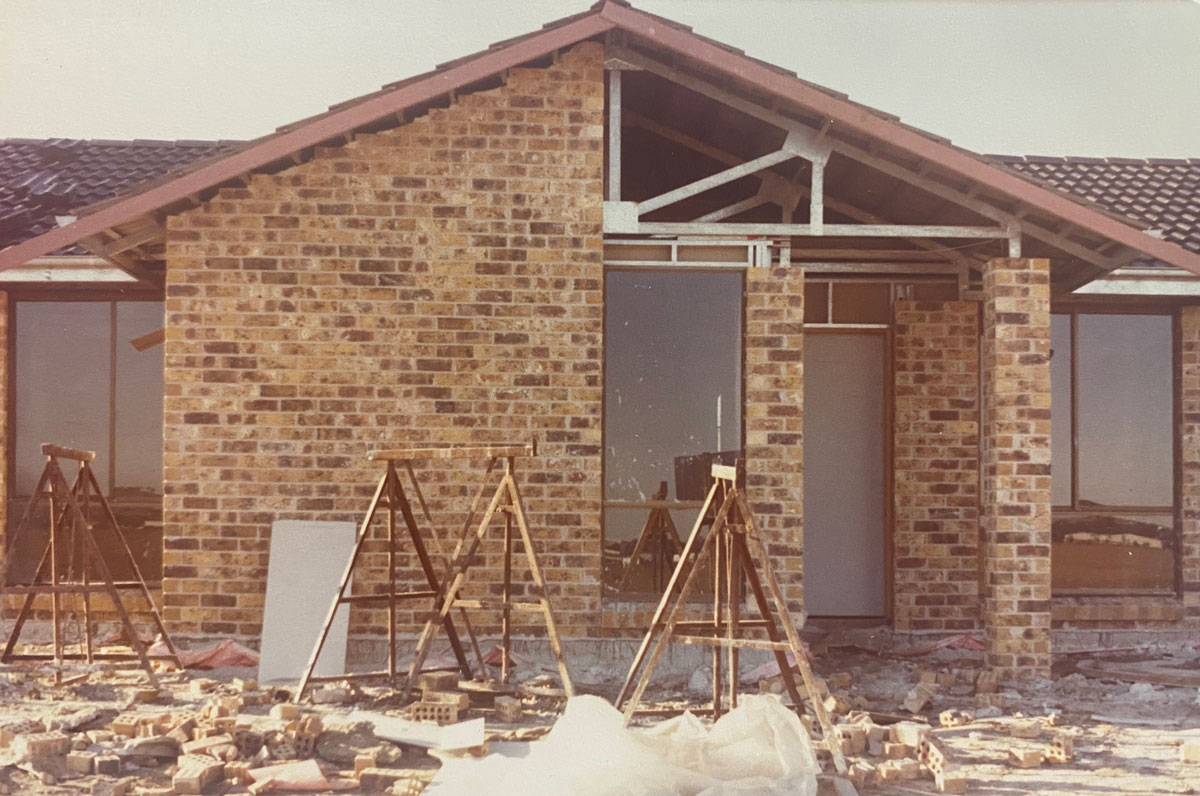 Rewind to 1971…
Reliability and efficiency in construction was always a constant focus for Arne Baumann and Lindsay Hardy since they first started Mambare Pty Limited in 1971 and began constructing service stations for most of the major oil companies. During the period 1971 to 1982, the company carried out construction throughout New South Wales, Victoria and Queensland for clients including, Mobil Oil Australia Ltd, Shell company of Australia Ltd, Ampol Ltd, Esso Australia Ltd, Total Australia Ltd, Grace Brothers and Elcom (NSW).
As the Company's reputation grew, so did the range of varied and far-reaching projects. The Company commissioned some forty-five service stations and seven truck stops as well as major renovations for the GUOOF Building in Castlereagh Street, SYDNEY, renovation of the Roselands Shopping centre and the construction of the Inverell Sub-station.
Mambare operated exclusively from its Sydney office until 1982 when Craig Baumann expanded its activities and established a residential arm of the company, Valley Homes in Maitland, Hunter Valley.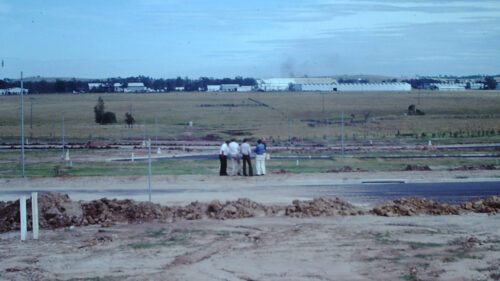 Expanding into the residential market 
It was in February 1982 that the Company established a construction office and display village at Raymond Terrace and Maitland in the Hunter Valley. Things got exciting when the company created, in conjunction with a large financier, a house and land package scheme that could be afforded by the first home buyer. The scheme was launched with Citicorp Australia Limited and led to the sale and construction of some 300 houses between 1982 and 1984. In the initial stages, the scheme was presented to the Minister for Housing, Hon C. Hurford and was supported by the Federal Minister for Housing Alan Morris and Federal & State member Arthur Wade.
In addition to constructing houses for all segments of the residential market the Company has been successful in tendering for contracts for Commonwealth and State Authorities. Some of these contracts include, twenty-four houses for the Commonwealth Department of Administrative Services in 1984, twenty houses for the Commonwealth Department of Housing in 1984 and since 1985 the Company has completed around 300 houses and units for the NSW Department of Housing.
Valley Homes has operated out of its premises in High Street, Maitland since 1986 and recently completed its fourth year with Defence Housing Australia, handing over its 178th house in September 2019.
We're big believers in all things local
Valley Homes has built strong industry relationships with local trades and suppliers. We appreciate the benefits of working regionally and supporting the local economy. Of course, the added bonus for our customers is reduced costings as well as the ease of access to local showrooms where our local partners offer quality products and impeccable service. We're also proud of what we've been able to give back to the local community through sponsorships and charity donations. In the mid 90's we donated 5 houses to the NBN Telethon Art Union to give back to the community that supported us.
Trust
In an industry where companies come and go, we know trust is the cornerstone of a successful relationship between client and builder. In fact, it's one of the biggest hurdles a builder faces when first liaising with a potential client. Having established a strong reputation as a family owned, local building company, still prospering after 50 years, Valley Homes has the edge over a national company entering a new market like the Hunter with little knowledge of the area. We're proud to have made a commitment to the Hunter region and garnered the trust of its communities.

Offering something for everyone
In recent years the Company has constructed hundreds of residential homes, duplexes and multi-unit developments in the Maitland, Newcastle and Port Stephens areas. One of the secrets to our success is being able to offer a wide range of products to meet all our customers' needs. Whether it's a dream home or investment property our specialised design services offer unbeatable value for money. The Valley Homes team are also happy to work with customers' own architectural designs and collaborate to get approvals and quality construction underway. Whatever you choose, you're in expert hands throughout the entire building process.
Growing our passion: Tallowood Medowie
Valley Homes is also proud to be the exclusive builder of Tallowood Medowie, a resort styled multi-unit dwelling for the over 50s. Conveniently located in Port Stephens. Each home is architecturally designed, energy efficient, and features open-planned living making Tallowood Medowie is the perfect place to downsize and start living!

Meeting the needs of the market…
We now focus our business on houses, dual occupancy and multi unit developments.
Valley Homes has cemented its reputation as a company that can meet the needs of all customers, from the developer to the first-time buyer wanting to build a new home.
With the increasing population growth in Newcastle and the Hunter, we know there's a demand for more diverse dwellings, infill housing, and designs that maximise the full potential of each block of land. That's where our investor builder options, sold at competitive prices with no hidden expenses, have great appeal, as do our fully customisable duplex and dual occupancy designs.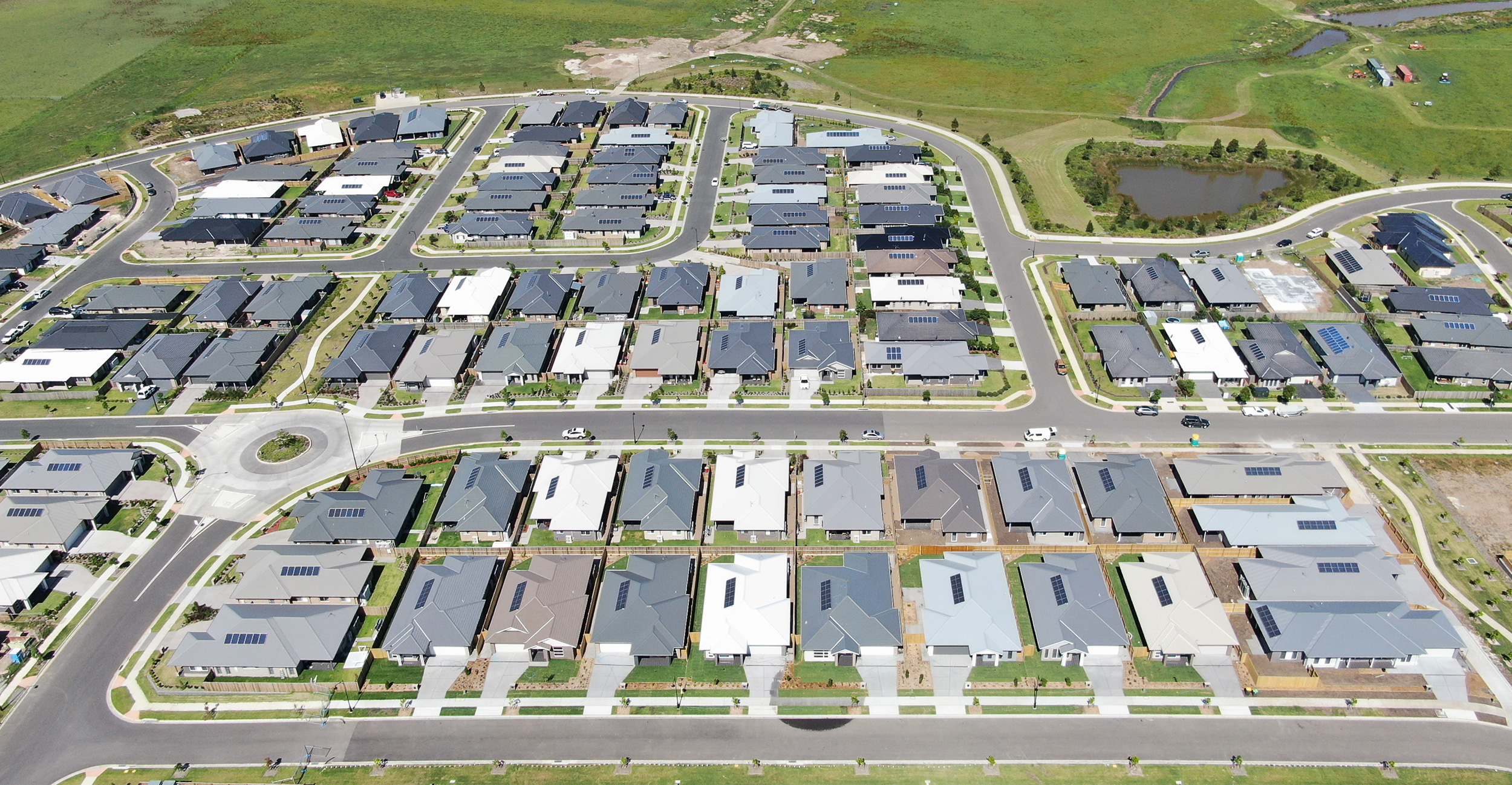 So what will the next 50 years bring?
Valley Homes will continue doing what we do best: offering a range of dynamic house designs, unit developments and building solutions to suit every need and budget.
We're passionate about making your building dreams a reality so contact us to find out how you can become part of our success story.
---