CONSTRUCTION ONLY SERVICE – SELECTING THE RIGHT BUILDER IF YOU ALREADY HAVE PLANS
Quality construction is our speciality.
Construction only or design and construct – we're keen to make your chosen site shine!
Whether you have architectural house plans already drawn up by an architect or draftsman and are looking for a respected Hunter Valley builder. Or if you are at the beginning of your house design process and want to organise a builder to take care of both design and construction. Either way, Valley Homes' suite of building services, including home plans and pricing, can be tailored to your needs.
Design with site specific data in-mind
We have a team of design specialists working in-house, as well as a selection of home plans and pricing that can be customised to suit your block of land. All key information gathered about your property through site inspections, surveys and geotechnical reports, can and will be used to customise your design to ensure a smooth construction process follows – on time, on budget, and as you dreamt it.
The importance of site surveys and reports

If you have already engaged an architect or draftsman it is likely that you have already completed some important early steps in the planning process. However, if you are approaching a builder as your first point of call, because they offer both design and construction services, just as Valley Homes does, you may not have taken the step to get your reports and surveys done yet. This is a step we recommend you complete earlier rather than later.
This is because the site information collected during surveys and reports will form the basis for some critically important elements of your build. They will impact not only the aesthetics of your house plans, but also site preparation requirements and chosen building materials, which will impact your final budget. Having this information early can help streamline your house design and overall build process – whether your builder is hired as a construction only service or not.
Some of the specific information that will be gathered will include the exact slope of your block, the soil type, and what natural elements need to be considered, such as trees, rock etc. As well as surrounding elements such as the bushfire risk, stormwater run-off, and service connections. Not forgetting solar access, site breezes and orientation that also need to be taken into account. So it soon becomes very obvious that if you have this information early it will save your architect or draftsman and builder time in the designing and tendering phases.
Why our home plans and pricing can be trusted
As local Hunter Valley construction experts, either engaged as a construction only service or as a full design and build provider, we always demand a high level of detail in all designs, whether provided by an architect or our in-house teams. This means that the costs outlined for construction in all our tenders to clients are incredibly reliable with very minimal chances of unexpected surprises and variations occurring during the build.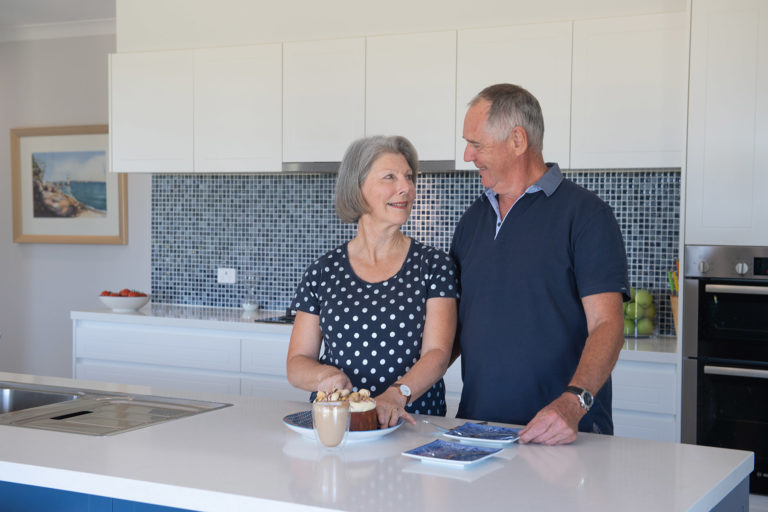 We know that building your new home is a significant investment and we know that you also want to be getting value for your build. So if a house design has been signed-off to move into the construction phase, we will be highly confident that we know all there is to know about your site and any requirements have been addressed in the final house plans. We will have created a construction schedule with this information in mind and have selected construction materials from our local Hunter Valley suppliers that suit your unique site and house plans.
Budget is one thing, but customer satisfaction says it all
When researching which Hunter Valley builder you will award your new home construction to, it always pays to ask questions about previous builds. After all, you will want an experienced builder known for achieving great results. Valley Homes has an extensive history of building homes in and around the Hunter Valley and Newcastle, with a collection of testimonials and a building gallery to prove it. If there's a specific previous build or past experience you want to ask us about, we're only too happy to provide all the information.
---
---