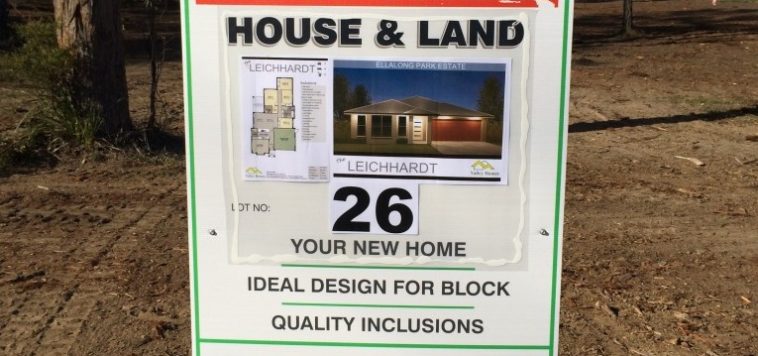 HOUSE AND LAND PACKAGES FOR THE HOME BUILDER IN THE HUNTER VALLEY
Purchasers and investors always have some choice in the home they buy, even with property that has already been previously occupied. House and land packages can take that a step further, and allow the purchaser to feel involved in the entire process, as they invest and build a brand new home.
Developers offer these packages as an affordable and supported option for people wanting to invest and build a new residence.
Why are house and land packages popular?
Purchasing land and constructing a property can be daunting. A house and land package provides the purchaser with a certain amount of creative freedom whilst at the same time providing support in financing, land purchase and the construction process.
The process involved in the package is usually the acquisition of finance, followed by the choice of an available land plot and a home building design from the selection available. Designs are generally formulated to suit the location of the construction. If a purchaser wants a variation from the design they need to check with the developer and builder if this is possible before the purchase progresses.
Everything taken care of for the purchaser
Once a contract is signed and the land settled, construction will commence. This means that the purchaser gets all the benefit of being involved in the choice of location and design without the headaches of managing the construction themselves.
As house prices across the country continue to grow (the median house price has recently passed the $1 million mark in Sydney) so does the growth of new buildings and construction. The popularity of building your own home seems set to continue. For purchasers wishing to embrace this trend, a house and land package can provide this opportunity. Many developers provide a range of different packages to suit all budgets, which is also reflected in the size, design and materials of the construction.
It's important to note that all new property construction must adhere to strict state regulations. Developers across the Hunter Valley ensure that this happens by enlisting the services of professional home builders to carry out the construction.
Once the construction is complete all the purchaser has to do is simply move in!