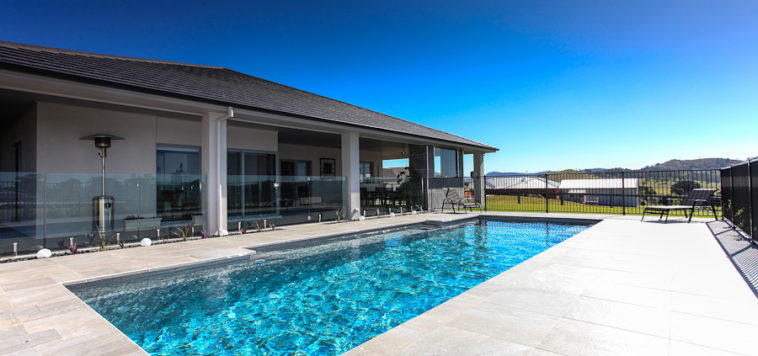 STEP INTO YOUR DREAM HOME WITH CUSTOM DESIGN
Custom design is a sound investment if you're interested in making the most out of your site. It can help you embrace environmental features, improve energy efficiency or simply give your home the extra room or two you need while nestling perfectly into your surrounding landscape. However, many people looking to build a new home assume that once you start to talk 'customisation' you are looking at a considerably larger investment. But that is not necessarily so…
Here are 6 simpe steps on how custom home design works:
Step 1. Write a list of everything you want your new home to include. Outline the number of bedrooms and think about the types of living areas you prefer, e.g., open plan. Do you need a study, an ensuite with a luxurious bath or maybe an indoor/outdoor entertaining area? Don't limit yourself here. This is your opportunity to put your property dreams down on paper. You can address site restrictions, layout practicalities and your budget with our Custom Design Team at a later stage.
Step 2. As part of our Custom Design Service our team will help you browse our comprehensive range of house plans to find the design that best suits your site, budget and property requirements. You may find more than one that satisfies your needs or you may even want to combine elements from a couple of plans.
Step 3. Get creative with our team to design a plan that accommodates your list from Step 1. If you have an architect you are already working with we can help facilitate that relationship also. By using existing plans your investment is streamlined to minimise any extra costs that result from designing a home from scratch.
Step 4. With your customised house plans complete now it's time to select finishes and fixtures. For many this step can be one of the most daunting due to the overwhelming amount of products on the market. To simplify this we have trusted suppliers you can talk to about the best, quality solutions for your home.
Step 5. You made it – all of the design decisions have been made. It's time to relax and let Valley Homes take care of your new development including the entire building process.
Step 6. Whether it's a tranquil retreat or an entertainer's paradise, simply enjoy the lifestyle you have always wanted in your brand new custom designed home!
Need some custom design inspiration?
Over the past 40 years Valley Homes has worked with Newcastle, Maitland and Hunter Valley families who have been blown-away by their finished design ­– and the possibilities are endless. Here are some custom design features that recently delighted an Aberglasslyn family:
Our full gallery also includes more inspirational builds and for more information please read our Custom Design Service page or talk to our team.