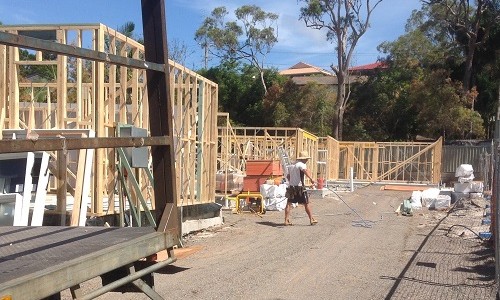 TOP FIVE SOLUTIONS FOR NEW HOME BUILDERS
From first homebuyers utilising available government grants to building million dollar dream homes, there is a Home Builder Solution to suit.
An advantage to building your new home using professional builders is they offer a range of options, tailoring the package to your individual needs. Most reputable building companies based in the Hunter Valley, Newcastle or Maitland offer at least five Home Builder Solutions:
Customise a standard design to create a home that incorporates your ideal floor plan, as well as taking advantage of your specific site. Look for builders that have extensive experience managing the complete building process, ones that work with designers and source quality building materials. 
When building a new home in or around the Hunter, Port Stephens or Newcastle choosing a house and land package can simplify finding the perfect home and land combination, and usually has the additional security of a turnkey guarantee. Keep an eye out for current developments to know what packages are available. 
To save on the time it takes to professionally design a new home, as well as save money on architect fees, selecting an existing In-house Design might be the way to go. From compact space savers to more expansive acreage style homes, there are usually designs to suit any budget and block size. 
If you want to live in a brand new, energy efficient home, but don't want to leave your neighbours, friends and local amenities, then a knockdown-rebuild solution is a great option. Most professional building services will take care of everything, such as council approvals, demolition, designs, and of course the build. 
If you have a unique plan for your dream home or have an architect you are already working with, then you may want to only sign with a homebuilder for the actual build – most professional builders offer a joint program working with local architects, contractors and suppliers to streamline the process for you.
Whichever Home Builder Solution appeals to your budget and specific requirements, there are multiple advantages to building your new home using locally respected and trusted professionals. These include having a proven track record, accurate pricing, professional installation and fit-out, high quality technical skills and tradespeople, council requirements and applications taken care of, plus building insurances.
With over 40 years building experience Valley Homes can facilitate the Home Builder Solution that suits your needs – so talk to the Valley Homes team about your ideal Home Build Solution today.
SHARE THIS: